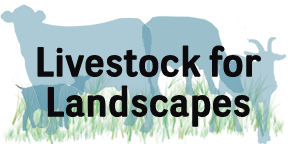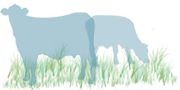 Meet the Inventor
When Kathy Voth set out to invent a method for training cows to eat weeds, she started by taking a close look at the last century of animal behavior research. Then she took all the different pieces and translated them into an easy-to-understand process that adapts easily to any producer's needs.
Kathy has now trained over 1000 cows to eat many of our most problematic weeds, adapting her process for small herds of 10 cows to as many as 110 pairs, for dry lot and pasture, and for novice and experienced producers. Her book, "Cows Eat Weeds" was published in 2010 and her articles appear in BEEF magazine, Stockman Grass Farmer, and Acres USA.
Kathy is known for her entertaining and inspiring presentation style that includes lots of video, unusual "snacks" and examples from producers she's worked with.
Kathy is also known for thinking up unusual solutions to problems:
• When her community was suffering from an economic down turn she became one of two head volunteers building a mountain bike trail from Grand Junction, Colorado to Moab, Utah. The result - today the Grand Valley is a mountain biking mecca with a healthier economy. Her efforts earned her the Department of the Interior's National Conservation Service Award.
• Her seven years of research on using goats to reduce fire danger in suburban areas resulted in the only handbook describing how to manage goats to increase firefighter safety and save homes.
• For developing a novel internship program to help students transition into agency employees, Kathy was awarded the Bureau of Land Managements's "Excellence in Environmental Education" award.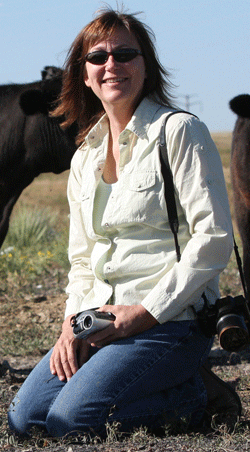 "You are an innovator. I am so inspired!"
"You really think outside the box, but it makes so much sense!"
Audience members
Manitoba Grazing School
Kathy and Rachel Gilker are the editors of On Pasture, a free, weekly, online magazine for graziers. We translate research and experience into practices you can use right away. Head on over and get started reading!